With America's newspapers failing left and right, these opportunities are becoming very limited. On this day I was shooting pitcher Pedro Martinez for Comcast SportsNet and I ended up in the Philadelphia Inquirer. Martinez was getting a physical exam in anticipation of signing with the Phillies and it was big news here.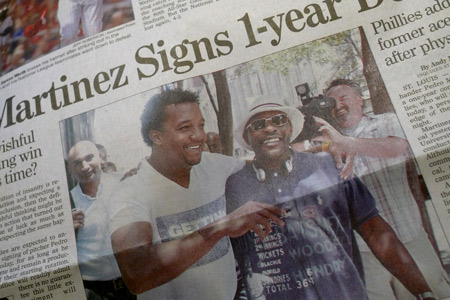 I worked at the local FOX affiliate for 9 years but these days, I do very little of this stuff. It was a hoot to get back out there and rub elbows with my old colleagues from the local news stations.
The guy on the right is just some random fan who came up to Martinez and started goofing around.